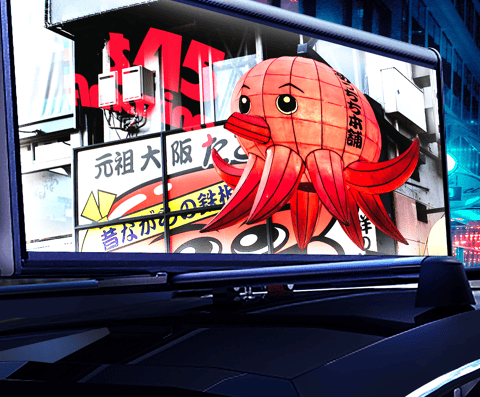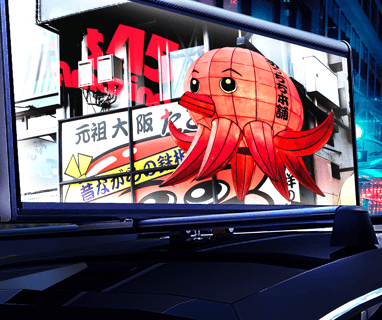 Digital LED Motor Vehicle Advertising
An advertising strategy that utilizes the use of digital LED displays on vehicles to showcase brand advertisements while on the move. This form of advertising allows for high visibility and a mobile reach, providing a unique opportunity for brands to reach a wide audience in various locations.
Advertising that is Bringing Your Brand to the Streets.
Are you looking for a unique and effective way to reach a large and captive audience with your brand message? Look no further than Digital LED Motor Vehicle Advertising.
Here at AdsBoy, we specialize in creating high-impact and eye-catching digital LED advertisements that are displayed on a fleet of vehicles as they travel on the roads and highways. Our state-of-the-art LED displays are designed to capture the attention of motorists, pedestrians, and commuters, making your brand message hard to miss.
With Digital LED Motor Vehicle Advertising, you can reach your target audience no matter where they are, at any time of day. Whether you're promoting a product launch, a sale, or your brand's image, our advertisements are designed to create maximum impact and drive results.
Advantages of Digital LED Motor Vehicle Advertising:
High Visibility: Our digital LED displays are highly visible, even in bright sunlight, making your brand message impossible to ignore.
Mobile Reach: With our vehicles traveling to various locations, your advertisement can reach a wider audience, even in hard-to-reach areas.
Customizable: We offer a range of customization options, including content creation, target audience selection, and scheduling, to ensure your advertisement meets your specific goals and needs.
Cost-effective: Compared to traditional advertising methods, Digital LED Motor Vehicle Advertising offers a cost-effective solution for reaching a large audience.
Don't miss this unique opportunity to take your brand to the streets and reach your target audience in a new and impactful way. Contact us today to learn more about our Digital LED Motor Vehicle Advertising solutions and to start creating your custom campaign.