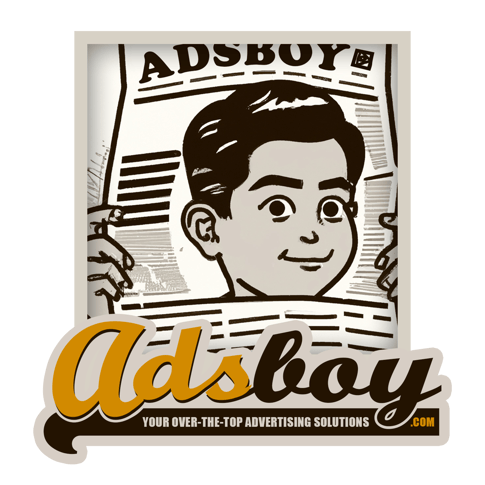 Adsboy.com is committed to protecting the privacy of its users and customers. This Privacy Policy outlines the information that we collect, how we use and share it, and the steps we take to keep it secure.
Information Collection and Use
We collect information from you when you create an account, place an order, or subscribe to our mailing list.

The information we collect may include your name, email address, postal address, phone number, payment information, and any other information necessary to provide you with our services.

We use this information to fulfill your orders, communicate with you, improve our services, and send you promotional materials if you have agreed to receive them.
Information Sharing and Disclosure
We may share your information with third-party service providers to fulfill your orders, such as shipping and payment processors.

We will not sell, trade, or otherwise transfer your personal information to outside parties except as required by law or with your prior consent.
Cookies and Tracking Technologies
We may use cookies and tracking technologies to improve the functionality and user experience of our website and to gather information about usage and behavior.

You can configure your browser to reject cookies or to alert you when cookies are being sent. However, some features of our website may not work properly without cookies.
Security
We take reasonable and appropriate measures to protect your personal information from loss, theft, misuse, unauthorized access, disclosure, alteration, and destruction.

However, no method of transmission over the internet or electronic storage is 100% secure, and we cannot guarantee the absolute security of your information.
Changes to this Privacy Policy
We reserve the right to modify this Privacy Policy at any time, so please review it regularly.

If we make any material changes to this Privacy Policy, we will notify you by posting a notice on our website or by sending you an email.
Contact Us
If you have any questions or concerns about this Privacy Policy, please contact us at advertise@adsboy.com

We will respond to your request as soon as reasonably possible.